Course Facilit'hacker
Because together we go further,
Join us for this unique course !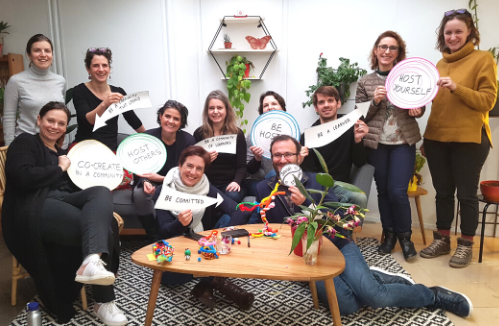 Imfusio is one of the actors of the positive revolution taking place today! We are convinced that it is necessary to hack the present to have an impact on our future, but not alone and not in any way!
This is why we like to add to Hacking :
collective intelligence**,
a good dose of introspection,
a well-stocked toolbox,
and the support of a committed community!
as means adapted to the transformation of our organisations for tomorrow!
What does it involve in concrete terms?
6 days of training spread over 4 months and divided into 4 modules, in order to acquire in depth the posture and tools that transform organisations:
The art of facilitation (2 days),
The art of questioning (1 day),
The art of facilitation in depth (2 days),
The art of bringing a learning community to life (1 day).
For whom?
There is no pre-requisite. This course is open to anyone from private, public or associative organisations wishing to improve their skills in collective intelligence facilitation.
The benefits of this course
Acquire and experiment with tools that promote the development of collective intelligence,
Practise questioning in a different way to better serve your projects,
Explore the posture of facilitator,
Discover the collaborative mode by exploring life skills and know-how.



Following the Facilit'hacker course means immediately integrating new skills into one's daily life, changing one's outlook, innovating and sustainably transforming working methods.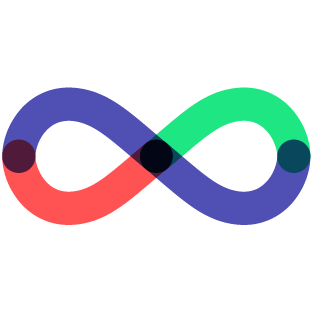 Appropriate ways to catalyse learning.
1. The cookbook. More than a training booklet, a mine of information
At each training session, Imfusio gives participants a complete booklet containing the content of the modules, the knowledge acquired, the techniques used and experienced, as well as appendices to complete the booklet according to the trainers' additional contributions.
2. Follow-up exchanges
3 collective distance exchanges are proposed between the 4 modules to check in with participants, share and support the practical applications and answer questions.
3. Additional resources
More than a training organisation, we like to share our field experience of organisational transformation.
We are also used to advising participants on a case-by-case basis on numerous resources complementary to the training (books, videos, articles, structures, communities, tools…).
Course price
Organisation/self-employed rate: €4150 excl.
Rate for jobseekers: 2 650 € HT
Rate for organisations with the BCORP label - 10%: €3,700 excl.
These are the rates per person for the 6 days of training, including meals and space rental, with the possibility of financing by your OPCO (Imfusio is QUALIOPI certified).
For more information and registration details:
Write to us!